White Collar Crime Lawyer
White Collar Criminal Defense in Albuquerque, New Mexico
Attorney Dan Baca provides white collar criminal defense to professionals and government officials throughout New Mexico.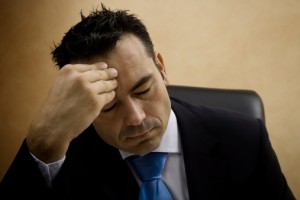 White collar crimes often involve the mishandling of personal or corporate finances and may involve:
Financial fraud, including wire and mail fraud
Embezzlement and misappropriation of funds
Corruption
Tax evasion
Ponzi schemes
You may be charged with a white collar crime whether you are accused of being directly responsible or whether you are a manager under whose supervision the alleged criminal activity occurred.
Contact White Collar Defense Attorney Dan Baca
With over 20 years of criminal defense experience, attorney Dan Baca has successfully represented numerous individuals and corporations in white collar crime cases throughout New Mexico. He possesses the advanced research skills, forensic knowledge and financial resources to thoroughly investigate and understand the evidence as he develops a solid defense on your behalf.
Attorney Dan Baca is highly skilled in defending complex criminal cases. He keeps you informed and abreast of what is happening with your case as he aggressively pursues the best possible outcome.
If you are facing criminal charges for white collar crimes in New Mexico, contact Dan Baca.
Know Your Rights!
Call Criminal Defense Attorney Dan Baca in Albuquerque, NM for a FREE case consultation
505-842-8020
¡Conozca Sus Derechos!
Mi personal y yo hablamos español asi que no necesitamos de interpretes para ayudar a los clientes que no hablan ingles.