Underage Drinking and Driving
Juvenile Defense in Albuquerque, NM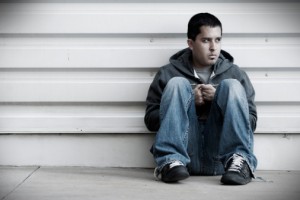 If your son or daughter has been arrested for underage drinking and driving in New Mexico, it is important to contact an experienced lawyer as soon as possible. Attorney Dan Baca has successfully helped thousands of individuals facing DWI charges in New Mexico and is here to protect your child's future with aggressive legal defense.
Legal Blood Alcohol Limit for Someone Under the Age of 21
The legal blood alcohol limit for someone under the age of 21 is 0.02—far lower than the standard 0.08 for those over the age of 21. Underage drinking and driving laws are tough in New Mexico. If convicted of underage drinking and driving, your son or daughter may face:
Up to 90 days in jail if over 18; up to 15 days in a juvenile detention center if under 18
Community service
Driver's license revocation (an ignition interlock device may be installed when driving privileges are reinstated)
Probation
Mandatory rehabilitation program participation
Additional penalties may apply depending on the unique circumstances of your son or daughter's case.
Contact Attorney Dan Baca for Aggressive Legal Defense
With over 20 years of experience, attorney Dan Baca has a deep understanding of New Mexico's underage drinking and driving laws. He is committed to fighting for the best possible outcome for your son or daughter as he aggressively defends them against underage drinking and driving charges. Contact Dan Baca today to schedule a free consultation.
Know Your Rights!
Call criminal defense attorney Dan Baca in Albuquerque, NM for a FREE consultation
505-842-8020
¡Conozca Sus Derechos!
Mi personal y yo hablamos español asi que no necesitamos de interpretes para ayudar a los clients que no hablan ingles.