Protecting the Rights of Juveniles
Juvenile Justice in Albuquerque, NM
Attorney Dan Baca is committed to protecting the rights and interests of juveniles with aggressive legal defense shaped by over 20 years of experience. If your son or daughter has been accused of a crime, contact him for a free consultation as soon as possible. He will help you understand the charges your child faces and make sure their rights are protected throughout the entire legal process.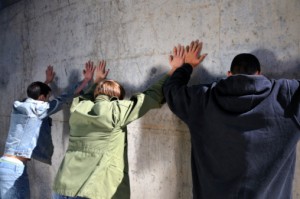 What Rights Do Juveniles Have?
Children's constitutional rights are slightly modified from those afforded to adults. As a parent, it is important to understand that:
Juveniles are protected from unreasonable search and seizure by the 4th Amendment. However, probable cause required for search of personal property does not necessarily apply on school property. In other words, schools may be within their rights to search children, their lockers and backpacks to ensure compliance with school policies without reasonable suspicion that any individual child is in violation of those policies.
If arrested, children are protected under the 5th Amendment from self-incrimination. Miranda rights must be explained to children, rather than just read to them, upon arrest.
Juvenile laws stipulate at what ages and under what circumstances children's statements or confessions are admissible as evidence. To effectively exercise their 5th Amendment rights, your child needs a juvenile defense attorney familiar with these laws.
When you need an attorney for your child, hire someone experienced with the juvenile justice system to ensure the best results.
Contact Attorney Dan Baca to Protect your Child's Rights
If your son or daughter has been accused of a crime in New Mexico, attorney Dan Baca will protect their rights as he fights for justice on their behalf. As a juvenile defense attorney, he understands how these cases may impact family law issues and works closely with parents for the best possible outcome.
Contact juvenile defense attorney Dan Baca today to schedule a free consultation.
Know Your Rights!
Call juvenile defense attorney Dan Baca in Albuquerque, NM for a FREE consultation
505-842-8020
¡Conozca Sus Derechos!
Mi personal y yo hablamos español asi que no necesitamos de interpretes para ayudar a los clients que no hablan ingles.