Attempted Murder
Criminal Defense in Albuquerque, NM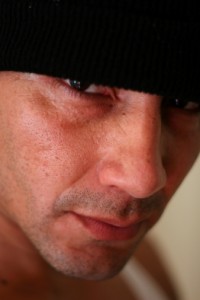 Attempted murder is the act of trying to kill another person, whether intentionally or as the result of reckless endangerment.
The specific charges for attempted murder in New Mexico may vary based on the severity of injuries sustained by the victim, the level of premeditation, and other details surrounding the case. If you are convicted of attempted murder in New Mexico, you could be facing a second degree felony and at least 15 years in jail.
It is important to have legal counsel after an arrest for attempted murder to ensure your rights are protected. If you have been charged with attempted murder, hire an experienced criminal defense attorney as soon as possible.
Contact Criminal Defense Attorney Dan Baca for Aggressive Criminal Defense
Having a criminal defense lawyer like Dan Baca on your side is one of the best decisions you can make when you are facing attempted murder charges. Dan Baca has over 20 years of experience defending individuals accused of serious crimes; he will guide you through the legal process as he seeks the best possible outcome on your behalf.
Contact attorney Dan Baca today to schedule your free consultation.
Know Your Rights!
Call criminal defense lawyer Dan Baca in Albuquerque, NM for a FREE consultation
505-842-8020
¡Conozca Sus Derechos!
Mi personal y yo hablamos español asi que no necesitamos de interpretes para ayudar a los clients que no hablan ingles.