Sex Offender Attorney
Criminal Defense in Albuquerque, New Mexico
The consequences of a sex crime conviction last a lifetime. Mandatory registration on the National Sex Offenders Registry limits where you may work and live and has the potential to damage your personal relationships. And that's on top of the penalties you already served—fines, jail time and lost professional licenses.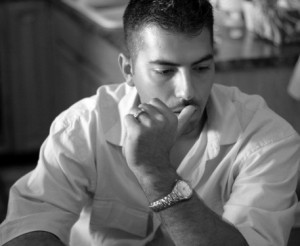 Dan Baca is an experienced criminal defense attorney in Albuquerque, New Mexico who will help you fight sex crime allegations as he pursues the best possible outcome to your case.
Types of Sex Crimes
In New Mexico, the most common sex crimes include:
The degree of the charge and the severity of the penalties increase if the alleged victim is a minor or if a deadly weapon was used to coerce the victim. If you have been accused of being a sex offender, lawyer Dan Baca is here to provide aggressive criminal defense.
Contact Experienced Sex Crimes Defense Lawyer Dan Baca
Dan Baca has over 20 years of trial experience helping alleged sex offenders fight unfair charges. As your lawyer, he will help you build a strong case to defend your rights and your personal and professional future.
Dan Baca is committed to seeing that the justice system works for you. He will give you the personal attention you deserve and make himself available to answer any questions you may have throughout the course of your case. Contact Dan Baca today to defend your rights, your future and your reputation.
Know Your Rights!
Call Sex Crimes Defense Lawyer Dan Baca in Albuquerque, NM for a FREE consultation
505-842-8020
¡Conozca Sus Derechos!
Mi personal y yo hablamos español asi que no necesitamos de interpretes para ayudar a los clientes que no hablan ingles.