What is Police Misconduct?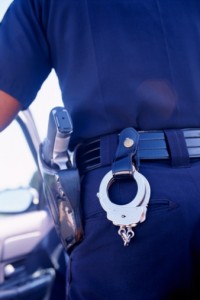 Police misconduct is a broad term that includes any violation of constitutional rights by a law enforcement officer. It may include such things as:
Sexual Abuse
Wrongful Arrest
Police Retaliation
Illegal Search and Seizure
While victims of police misconduct have legal recourse, proving police misconduct can be difficult. You must establish that an officer is not immune from the suit and file a claim within limited statutory deadlines. Hiring an experienced police misconduct lawyer is the best way to hold police officers accountable for illegal behavior.
Contact Police Misconduct Attorney Dan Baca for Help in New Mexico
As a police misconduct attorney with over 20 years of experience, Dan Baca is committed to holding law enforcement officers accountable for illegal behavior. It is important to contact Dan as soon as you suspect police misconduct so that he can effectively fight for justice on your behalf. He will investigate the circumstances of your police encounter and develop a strong case to hold offending law enforcement officers accountable for their actions.
If you suspect you may be a victim of police misconduct, contact attorney Dan Baca to schedule a free consultation.
Know Your Rights!
Call police misconduct lawyer Dan Baca in Albuquerque, NM for a FREE consultation
505-842-8020
¡Conozca Sus Derechos!
Mi personal y yo hablamos español asi que no necesitamos de interpretes para ayudar a los clients que no hablan ingles.