Prison Abuse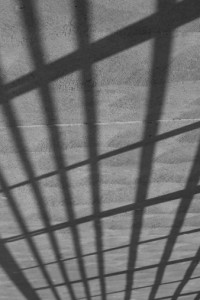 Prison abuse often takes the form of beatings, humiliation, sexual assault, rape and denial of medical treatment. If you have been the victim of prison abuse or cruel treatment during incarceration, you have the right to seek justice for the wrong done against you.
Attorney Dan Baca represents individuals in personal injury claims related to prison abuse in New Mexico. He uses over 20 years of experience to achieve effective results for victims as he seeks to hold prison guards and law enforcement agents accountable for their actions.
If you have suffered prison abuse at the hands of a correctional officer or law enforcement agent, contact civil rights attorney Dan Baca. He provides free consultations to victims of prison abuse to carefully assess the matter and discuss the legal options available. If a viable case is presented, attorney Dan Baca will aggressively pursue the justice you deserve.
Contact Civil Rights Attorney Dan Baca for the Legal Help you Need
When you choose attorney Dan Baca, you can count on him to be there for you when you need him. He returns calls promptly and takes a personal interest in every case he represents; he will never hand your case off to a junior associate. When you choose Dan Baca, you get Dan Baca.
Contact civil rights attorney Dan Baca today for a free consultation. He is here to answer your legal questions and discuss way he can develop a strong case on your behalf.
Know Your Rights!
Call civil rights attorney Dan Baca in Albuquerque, NM for a FREE consultation
505-842-8020
¡Conozca Sus Derechos!
Mi personal y yo hablamos español asi que no necesitamos de interpretes para ayudar a los clients que no hablan ingles.