How to Fight Drug Trafficking Charges in New Mexico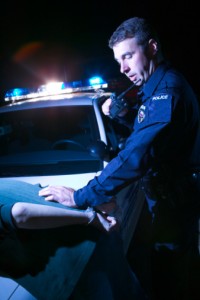 When you have been arrested for drug trafficking in New Mexico, the best thing you can do is to hire an experienced drug trafficking attorney such as Dan Baca. With over 20 years of criminal defense experience, Dan Baca vigorously fights for the best possible outcome for those accused of drug crimes.
Attorney Dan Baca has the resources and experience to thoroughly investigate every aspect of the allegations you face as he seeks to get your charges reduced or dropped. He personally inspects all of the alleged evidence and utilizes private investigators and independent labs when necessary.
Illegal search and seizures are common in drug crime arrests. To make sure your Fourth Amendment rights were not violated, attorney Dan Baca carefully evaluates the circumstances surrounding your arrest. If law enforcement agents did not have a valid and specific warrant or sufficient probable cause to search you or your premises without a warrant, he will fight to get any illegally obtained evidence suppressed.
Contact Drug Trafficking Lawyer Dan Baca for Help in New Mexico
If you or a loved one has been arrested for drug trafficking in New Mexico, attorney Dan Baca is here for you. He is happy to sit down with you for a free consultation to discuss the charges against you, help you understand your rights and explain what can be done to obtain the best possible results in your situation. Contact Dan Baca today to schedule your free consultation.
Know Your Rights!
Call drug trafficking lawyer Dan Baca in Albuquerque, NM for a FREE consultation
505-842-8020
¡Conozca Sus Derechos!
Mi personal y yo hablamos español asi que no necesitamos de interpretes para ayudar a los clients que no hablan ingles.