Albuquerque DWI Defense Attorney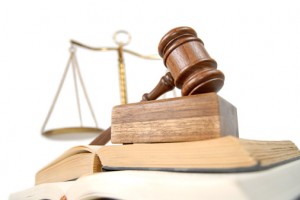 When you have been charged with DWI in New Mexico, you have a limited amount of time to take action to protect your best interests. Two key, time-sensitive components of DWI cases include:
Protecting your Driving Privileges

You have only 10 days from the date of your arrest to request an MVD hearing. This request must be in writing and include a nominal service fee. Failure to request a hearing means your license will automatically be revoked for 1 year beginning 20 days after your arrest.

Invoking your Right to Excuse your First Judicial Assignment

You have only 10 days from the date of your arraignment for your DWI charge to excuse the first judge assigned to your case. Excusing a judge known for strict and severe punishment can have a positive effect on the outcome of the case.
Dan Baca is an experienced DWI attorney in Albuquerque. He understands the intricacies and nuances of drunk driving cases and is committed to helping you obtain the best possible outcome.
How Attorney Dan Baca Can Help You
As an experienced DWI/DUI lawyer, Dan Baca understands the way alcohol is metabolized and will carefully evaluate the evidence against you. He will make sure breath or blood alcohol tests were administered properly, calibrated correctly and obtained legally; make sure your rights were not violated; make sure police had proper cause to pull you over; make sure illegally obtained evidence is thrown out; and make sure you have a strong DWI defense.
With over 20 years of experience, attorney Dan Baca has successfully helped many people fight DWI charges in New Mexico. Contact him today to learn how he can help you.
Know Your Rights!
Call DWI Lawyer Dan Baca in Albuquerque, NM for a FREE consultation
505-842-8020
¡Conozca Sus Derechos!
Mi personal y yo hablamos español asi que no necesitamos de interpretes para ayudar a los clients que no hablan ingles.