Criminal Defense Attorney Dan Baca – What to Expect
Dan Baca – A Criminal Defense Lawyer with Experience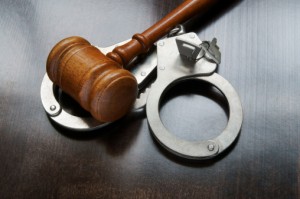 Albuquerque criminal defense lawyer Dan Baca has over twenty years of experience defending personal rights and protecting individual futures. He takes every case seriously and works to develop the strongest defense to obtain the best possible result in every situation.
When you choose Dan Baca to represent you in a criminal defense matter, here's what you can expect:
Experienced Representation

Attorney Dan Baca has defended clients in all jurisdictions from metro court to federal court. He has worked with cases that touch nearly all aspects of criminal law—from white collar crimes and DWI arrests to violent crimes, including domestic violence, homicide and rape. This breadth and depth of experience allows him to understand all defense options and effective strategies available.

Personalized Attention

Attorney Dan Baca gives you the focused attention you deserve when facing criminal charges. He takes a special interest in each client he represents—keeping you informed and included in every step of the process.

Availability

Attorney Dan Baca is here for you when you need him. He understands that you may have questions and concerns throughout the criminal defense process, and he is committed to providing timely responses. He always returns calls and is willing to speak with family members, too.

Affordable Legal Service

Attorney Dan Baca makes quality, experienced legal representation available by setting up payment plans when necessary.

Free Consultation

To ensure everyone has access to quality legal service, Dan Baca offers free consultations. During this consultation, he will help you understand the charges you face, the possible consequences and the realistic outcomes for your case.
As a criminal defense attorney, Dan Baca is here to help you with solid legal advice and representation throughout every phase of your case. Contact the criminal defense law firm of Dan Baca today for a free consultation.
Know Your Rights!
Call Criminal Defense Attorney Dan Baca in Albuquerque, NM for a FREE case consultation 505-842-8020
¡Conozca Sus Derechos!
Mi personal y yo hablamos español asi que no necesitamos de interpretes para ayudar a los clientes que no hablan ingles.