Child Abuse
Criminal Defense Attorney in Albuquerque, NM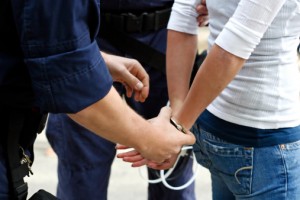 Child abuse is a heinous crime that has serious consequences for those convicted. Unfortunately, false allegations of child abuse and domestic violence are a common occurrence in many divorces and matters of child custody. When you are accused of child abuse, it is imperative to contact an experienced child abuse defense lawyer to protect your reputation and fight for your rights as a parent.
If you have been accused of child abuse, Children, Youth and Families Department (CYFD) may restrict the access you have to your child. You may not be able to spend time alone with your child, or even see them at all. Additionally, you may not know the source of the allegations you face as those reporting another person for child abuse may choose to remain anonymous.
Child abuse cases are complex matters that demand experienced legal representation. If you are facing the loss of parental rights due to allegations of child abuse, contact Albuquerque criminal defense attorney Dan Baca. He understands the delicate nature of child abuse cases and the demand for immediate, aggressive legal defense. He uses over 20 years of experience to thoroughly examine the evidence against you and fight for the best possible outcome.
Contact child abuse defense lawyer Dan Baca today to protect your rights, your reputation and your future.
Know Your Rights!
Call criminal defense attorney Dan Baca in Albuquerque, NM for a FREE consultation
505-842-8020
¡Conozca Sus Derechos!
Mi personal y yo hablamos español asi que no necesitamos de interpretes para ayudar a los clientes que no hablan ingles.