Felony Defense Lawyer
Criminal Defense Lawyer in Albuquerque, New Mexico
A felony is a serious offense, the conviction for which may be punishable by lengthy prison sentences, substantial fines, community service, supervised probation and rehabilitation programs.
The consequences of a felony can last well past time served; a conviction can impact employment, living choices and family. It is imperative to contact an experienced felony defense lawyer as soon as you have been arrested to ensure your rights are protected and that you do not say anything that could be construed as incriminating.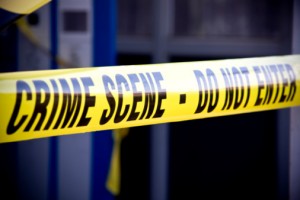 At the Baca Law Firm, attorney Dan Baca will help you understand the charges you face and the legal options available to you as he advises you on the best course of action for your unique circumstances. He provides aggressive legal representation in all felony cases, including (but not limited to):
To learn how Dan Baca can provide felony defense for you, please contact him for a free consultation.
Contact Experienced Felony Defense Lawyer Dan Baca
Dan Baca has over 20 years of experience as a criminal defense lawyer. He uses his expertise and skill to fight for the best possible outcome in felony cases as he helps you navigate the complexities of the legal system—protecting your rights, your future and your reputation. Contact Dan Baca today to begin building your felony defense.
Know Your Rights!
Call Felony Defense Lawyer Dan Baca in Albuquerque, NM for a FREE consultation
505-842-8020
¡Conozca Sus Derechos!
Mi personal y yo hablamos español asi que no necesitamos de interpretes para ayudar a los clientes que no hablan ingles.