Drug Distribution
Drug Crime Defense Lawyer in Albuquerque, New Mexico
Drug distribution is considered to be one of the most serious crimes because it is linked closely to drug trafficking. Drug distribution refers to the actual or intended act of selling, or giving away, illegal drugs by an individual or a group.
Drug Distribution Defense from a Drug Crime Lawyer
The seriousness of drug distribution charges depends on the circumstances associated with your case. Relevant factors include the type and amount of drugs, the geographic location of the sale, if the sale involved minors and previous convictions, amongst other things.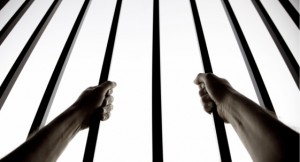 Penalties for drug distribution are severe, and include long prison sentences, large fines, registration as a narcotics offender, the forfeiture of assets and even deportation if you are not a US citizen. If convicted, you will also have a criminal record that cannot be expunged.
Contact Attorney Dan Baca for Aggressive Criminal Defense
Dan Baca is a drug crime defense lawyer with over 20 years of experience. He is committed to providing a strong defense to protect you from drug distribution charges and the potentially devastating consequences that go along with them. Dan is proud to provide personalized service to every client he represents—working with you for the best possible results.
Contact attorney Dan Baca today to schedule your free consultation.
Know Your Rights!
Call drug crime lawyer Dan Baca in Albuquerque, NM for a FREE consultation
505-842-8020
¡Conozca Sus Derechos!
Mi personal y yo hablamos español asi que no necesitamos de interpretes para ayudar a los clients que no hablan ingles.