What are Civil Rights?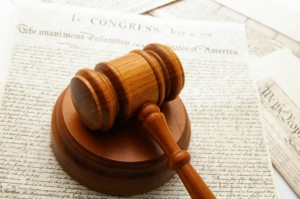 Under the US Constitution, everyone is entitled to rights such as due process, equal and fair treatment by law enforcement and the court system and freedom from discrimination. Civil rights violations may occur during the course of an arrest, during police interrogations, while in police custody or even during the judicial process.
While everyone is promised civil rights, it takes experienced legal counsel to ensure your rights are protected when you have been accused of a crime. Often times, civil rights violations go unchallenged because there is no one to challenge the violation. This is where an experienced attorney helps.
Attorney Dan Baca is a civil rights lawyer who understands the many ways your civil rights apply to various situations and the strict regulations to which law enforcement must adhere to ensure your rights are upheld. He will make sure law enforcement follows proper procedures and challenge any evidence or information gained in violation of your civil rights.
If your civil rights have been violated in any way related to prison abuse, excessive force, police brutality or discrimination, attorney Dan Baca can help you seek justice for the wrong committed against you.
Contact Civil Rights Lawyer Dan Baca
If you are looking for a civil rights law firm in Albuquerque, contact the Baca Law Firm. With over 20 years of experience, Dan Baca has helped protect and defend the rights of thousands of people throughout New Mexico. He will do the same for you.
Contact attorney Dan Baca to learn more about the legal options available to you in a civil rights case.
Know Your Rights!
Call civil rights lawyer Dan Baca in Albuquerque, NM for a FREE consultation
505-842-8020
¡Conozca Sus Derechos!
Mi personal y yo hablamos español asi que no necesitamos de interpretes para ayudar a los clients que no hablan ingles.