Drug Crimes & Trafficking in New Mexico
Drug Crimes Attorney in Albuquerque, NM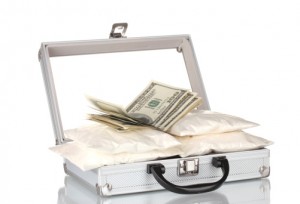 Drug trafficking is defined as manufacturing, distributing or possessing illegal substances with the intent to distribute. Even if you were not involved in drug trafficking, you may be charged with drug trafficking if you have a significant amount of a controlled substance in your possession.
In general, federal drug trafficking laws outline harsher penalties than state laws. If you are charged with felony drug trafficking, you may face the following penalties:
Prison term of at least one year
Fines
Supervised probation
Community service
Mandatory counseling and/or prevention courses
Under federal drug trafficking laws, the penalties may be even more severe if you are accused of drug trafficking in restricted areas (such as school zones), if another person was injured or if a weapon was involved.
In New Mexico, felony charges are not eligible for expungement—convictions remain on your record permanently.
Contact Albuquerque Drug Crimes Attorney Dan Baca
Dan Baca is a drug defense attorney in Albuquerque with over 20 years of experience. He understands the gravity of a drug trafficking charge and is committed to helping you fight felony drug trafficking charges for the best possible outcome.
When you contact Dan Baca, he will help you understand the specific charges you face, outline your legal options and discuss realistic outcomes for your case. He will dig deep into the evidence against you as he seeks to determine if your rights were violated at any time. Please contact Dan Baca to schedule a free consultation.
Know Your Rights!
Call Drug Defense Attorney Dan Baca in Albuquerque, NM for a FREE case consultation 505-842-8020.
¡Conozca Sus Derechos!
Mi personal y yo hablamos español asi que no necesitamos de interpretes para ayudar a los clientes que no hablan ingles.