Domestic Violence Defense Attorney Dan Baca
Domestic Violence Defense Attorney in Albuquerque, NM
In the City of Albuquerque and throughout Bernalillo County, if law enforcement officers are called to a domestic disturbance scene, they will make an arrest. While they do their best to determine the primary aggressor, their assessments may not always be accurate.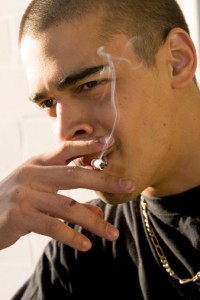 If you are facing domestic violence charges, it is important to get the help of a defense attorney to help you protect your rights and fight the allegations. Attorney Dan Baca has the experience and the passion for justice you need on your side.
Domestic Violence Charges
Domestic violence is defined as any threat or physical or emotional harm committed against  a "household member," which includes a partner or spouse, children and others who may live with you or with whom you have a personal relationship. (Cohabitation is not necessary to be deemed a "household member.")
Typically, domestic violence charges include assault and/or battery against another adult. However, domestic violence can be considered child abuse when minors are involved or present during a domestic violence incident.
Domestic Violence Charges—Lifetime Consequences
Domestic violence convictions carry heavy consequences—some that may last a lifetime. In addition to prison time and fines, those convicted of domestic violence also face:
Mandatory registration on the National Registration of Domestic Violence Abusers
Federal gun laws that ban firearm purchase, ownership, and living in a house where a gun is present
Immigration consequences that may jeopardize work permits or visas
Domestic violence charges may also impact issues in family courts like child custody and child support.
Contact Domestic Violence Defense Attorney Dan Baca
A domestic violence conviction can limit your future employment opportunities, your housing prospects and your family life. To prevent charges from ruining your future, contact domestic violence attorney Dan Baca.
Know Your Rights!
Call Domestic Violence Attorney Dan Baca in Albuquerque, NM for a FREE consultation
505-842-8020
¡Conozca Sus Derechos!
Mi personal y yo hablamos español asi que no necesitamos de interpretes para ayudar a los clientes que no hablan ingles.