Consequences of Juvenile Crime Convictions
Juvenile Defense in Albuquerque, NM
The consequences of juvenile crime convictions in New Mexico vary based on the specific circumstances of the offense. In general, sentences entail education or service programs because the emphasis is on rehabilitation rather than punishment.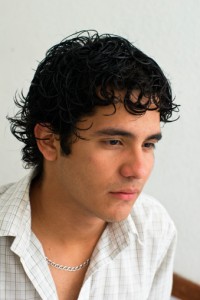 Still, a child may be sentenced up to two years in a detention center for serious juvenile acts. For egregious juvenile crimes, a child may fall under New Mexico's definition of a Youthful Offender. In such instances, the case may be tried in adult courts where children could face heavy fines and prison sentences.
Getting Juvenile Records Sealed
Juvenile records are not automatically sealed when a child turns 18. Delinquent acts may turn up on background checks, which may disqualify your son or daughter from military enlistment and other employment opportunities. Additionally, if your child is ever convicted of a crime as an adult, their unsealed juvenile records may be brought up by the prosecution during sentencing.
As a juvenile defense lawyer, Dan Baca will facilitate the petitioning process to get your child's juvenile record sealed. He is committed to protecting your child's future.
Contact Juvenile Defense Attorney Dan Baca for Legal Help
Attorney Dan Baca has over 20 years of experience helping individuals facing criminal charges in New Mexico. He understands the nuances of the juvenile justice system and works to protect your son or daughter from the potentially lasting damage of a juvenile conviction.
Contact attorney Dan Baca today to schedule a free consultation.
Know Your Rights!
Call juvenile defense attorney Dan Baca in Albuquerque, NM for a FREE consultation
505-842-8020
¡Conozca Sus Derechos!
Mi personal y yo hablamos español asi que no necesitamos de interpretes para ayudar a los clients que no hablan ingles.