Negligent Homicide
Criminal Defense in Albuquerque, NM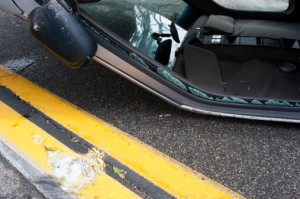 Negligent homicide is a type of manslaughter in which someone kills another person without malice or premeditation.
The penalties for negligent homicide vary according to the details surrounding the death. At minimum, if convicted of negligent homicide in New Mexico, you will be charged with a 4th degree felony, spend up to 18 months in jail and fined up to $5,000 in penalties and fees. You may also be liable for restitution to the victim's family.
If you have been arrested for negligent homicide, contact an experienced criminal defense attorney as soon as possible. It is imperative to have strong legal counsel to protect your rights, your future and your reputation.
Contact Homicide Attorney Dan Baca for Aggressive Legal Defense
Homicide defense attorney Dan Baca has over 20 years of experience successfully representing people accused of serious crimes in New Mexico. He has a deep knowledge of the criminal justice system and will work vigorously to obtain the best result in your case. Dan Baca takes a personal interest in each and every client. He returns phone calls promptly and is always available to answer any questions or concerns you have.
Contact attorney Dan Baca today to schedule your free consultation.
Know Your Rights!
Call homicide defense attorney Dan Baca in Albuquerque, NM for a FREE consultation
505-842-8020
¡Conozca Sus Derechos!
Mi personal y yo hablamos español asi que no necesitamos de interpretes para ayudar a los clients que no hablan ingles.