Police Brutality & Misconduct Defense Attorney
Legal Help for Victims of Police Misconduct in Albuquerque, New Mexico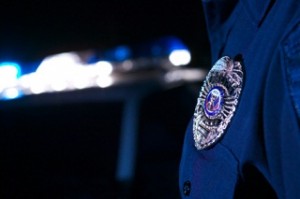 Police brutality not only includes use of excessive physical force, but also verbal abuse, threats, intimidation and sexual assault. It is, perhaps, the most well-known form of police misconduct because it involves such an obvious abuse of power and is often heavily covered by the media.
Other forms of police misconduct include:
Coercion, seeking a false confession
False arrest
Falsified evidence
False imprisonment
Racial profiling
Being on duty while under the influence of drugs and alcohol
Police misconduct may also involve a law enforcement agent's failure to follow proper procedure, like failing to recite Miranda Rights to someone being arrested.
If you have suffered civil rights violations at the hands of law enforcement, it is important to contact an attorney immediately to hold them accountable for their actions.
Contact Experienced Police Misconduct Lawyer Dan Baca
Dan Baca is an experienced Albuquerque police misconduct lawyer. He takes complaints of police brutality seriously and is deeply committed to protecting your civil rights. When you choose attorney Dan Baca, he will fight get you the compensation to which you may be legally entitled for your pain, suffering and injuries as he helps you pursue justice.
If you have suffered because of police brutality in Albuquerque, contact Dan Baca today to schedule a free case evaluation.
Know Your Rights!
Call Police Misconduct Attorney Dan Baca in Albuquerque, NM for a FREE consultation
505-842-8020
¡Conozca Sus Derechos!
Mi personal y yo hablamos español asi que no necesitamos de interpretes para ayudar a los clientes
que no hablan ingles.