Juvenile Probation
Juvenile Defense Lawyer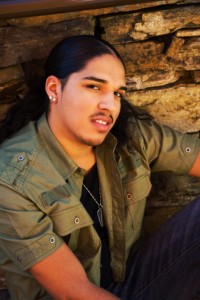 If your son or daughter has been adjudicated of a delinquent act, part of their disposition may include juvenile probation. Probation is a predefined period of time after release from, or in lieu of, commitment to a juvenile detention center.
During probation, your child will be under the supervision of a Juvenile Probation Officer who will check in with them to make sure they are meeting the standards of conduct required of their probation.
To ensure your child's best interests are protected, it is important to have juvenile defense lawyer advocating for your child's rights from the moment they have been detained for a delinquent act. Juvenile court cases are different than those faced by adults in the criminal justice system. It is important to choose an attorney thoroughly acquainted with the unique aspects of juvenile law to represent your child's best interests.
Contact Attorney Dan Baca for Juvenile Criminal Defense in Albuquerque
Attorney Dan Baca has over 20 years of experience. He understands the nuances of juvenile law and how to work within the juvenile court system. It is his goal to ensure your child's future is not negatively impacted by a youthful indiscretion.
Contact attorney Dan Baca to learn more about the legal options available to your child.
Know Your Rights!
Call juvenile defense lawyer Dan Baca in Albuquerque, NM for a FREE consultation
505-842-8020
¡Conozca Sus Derechos!
Mi personal y yo hablamos español asi que no necesitamos de interpretes para ayudar a los clients que no hablan ingles.