Sexual Assault Defense Lawyer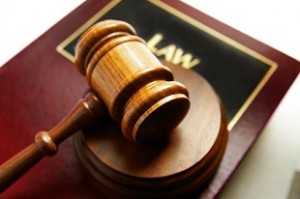 Sexual assault is a blanket term for a number of sex crimes, including rape and any nonconsensual sexual activity.
Allegations of sexual assault can be made with very little evidence. Allegations may be based on spite or an attempt to get the upper hand in a custody battle. Regardless of the circumstances, a conviction has the possibility to destroy your life. You not only face incarceration and fines, but you must also register on the National Sex Offenders Registry, which limits where you may work and live for the rest of your life.
If you are facing sexual assault allegations, you need expert legal counsel. Dan Baca is an Albuquerque sexual assault defense lawyer with over 20 years of experience. He aggressively fights to protect your rights, your reputation and your future.
How Sexual Assault Lawyer Dan Baca can Help
Albuquerque criminal defense attorney Dan Baca can help you build an effective defense against allegations of sexual assault. He will work with you to understand your unique circumstances, advise you on possible defense strategies, keep you informed throughout every stage of your defense and be there to answer any questions you may have along the way.
Attorney Dan Baca will give you the personal attention you deserve as he tirelessly works to obtain the best possible outcome. Contact Dan Baca today to schedule a free consultation.
Know Your Rights!
Call Sexual Assault Lawyer Dan Baca in Albuquerque, NM for a FREE consultation
505-842-8020
¡Conozca Sus Derechos!
Mi personal y yo hablamos español asi que no necesitamos de interpretes para ayudar a los clientes
que no hablan ingles.