Parental Kidnapping
Criminal Defense in Albuquerque, NM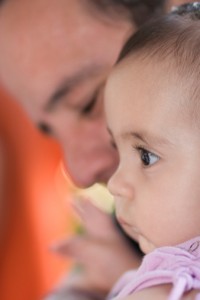 Parental kidnapping happens when someone with a legal right to custody—such as a parent, grandparent or legal guardian—maliciously takes, hides or lures a child away from another person with legal right to custody. It must be established that the accused person removed the child in violation of the custody order and intended to deprive the other party of custody for a long period of time.
In New Mexico, parental kidnapping is a fourth degree felony. If convicted, you could face a prison sentence of up to 18 months, fines of up to $5,000 and restrictions on your custodial rights. Any felony conviction comes with the potential to negatively affect future employment opportunities.
If you have been accused of parental kidnapping, seek experienced legal counsel immediately.
Contact Attorney Dan Baca for Aggressive Criminal Defense
Dan Baca is an experienced kidnapping lawyer in Albuquerque. He understands the nuances of parental kidnapping charges and how it intersects with family law. With over 20 years of experience, he will work with you to develop a strong defense as he fights for the best possible outcome to your case.
If you have been arrested for parental kidnapping, contact attorney Dan Baca today to schedule your free consultation.
Know Your Rights!
Call kidnapping lawyer Dan Baca in Albuquerque, NM for a FREE consultation
505-842-8020
¡Conozca Sus Derechos!
Mi personal y yo hablamos español asi que no necesitamos de interpretes para ayudar a los clients que no hablan ingles.