Understanding New Mexico Assault Laws
Under New Mexico law, assault may be defined as:
The attempt to physically harm another person
The threat of battery or menacing conduct that makes someone reasonably believe that he or she is in danger of physical harm
The use of insulting language that challenges a person's honor or reputation
Battery is the actual use of physical contact or force against another person. While assault and battery are often charged together, it is important to understand that assault and battery are actually two separate crimes with which you may be charged.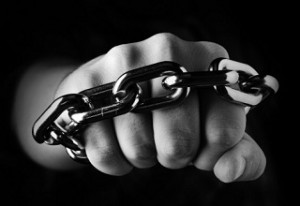 Felony Charges
Assault is typically charged as a misdemeanor unless use of a deadly weapon, concealed identity or commission of a felony is involved in the assault; in such instances, you may be charged with aggravated assault, which is a fourth degree felony. If you are charged with assault with intent to commit a violent felony, penalties are increased to that of a third degree felony.
Consequences of an Assault Conviction
Being convicted of assault means that you will face incarceration, fines, probation and federal gun law limitations. A criminal record can follow you for the rest of your life, making it difficult to find employment and negatively impacting family relationships. It is imperative to contact an experienced criminal defense attorney as soon as possible to protect your immediate and future interests.
Contact Experienced Albuquerque Assault Lawyer Dan Baca
Dan Baca has over 20 years of experience as a criminal defense lawyer. He will aggressively pursue the best possible result for your case as he seeks to ensure your rights and interests are protected. If you have been charged with assault, aggravated assault or assault and battery, contact Dan Baca for a free consultation.
Know Your Rights!
Call Assault Lawyer Dan Baca in Albuquerque, NM for a FREE  consultation
505-842-8020
¡Conozca Sus Derechos!
Mi personal y yo hablamos español asi que no necesitamos de interpretes para ayudar a los clientes
que no hablan ingles.