Discrimination & Civil Rights Attorney
Civil Rights Attorney in Albuquerque, New Mexico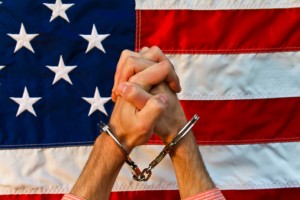 The purpose of all civil rights laws is to guarantee that no one is discriminated against—denied service or accommodations—because of:
Race
Ethnicity
Ancestry
National origin
Color
Religion
Physical (dis)ability
Sexual orientation
Federal legislation, including the Civil Rights Act of 1964 and the Americans with Disabilities Act, were instrumental in establishing the Equal Employment Opportunities Commission, which aims to ensure that employers (with 15 or more employees) comply with civil rights laws.
State laws, like the New Mexico Human Rights Act, echo federal civil rights laws but further clarify and/or add to qualities upon which the refusal of services or accommodations cannot be based and applies to small employers that federal legislation does not cover.
Of course, civil rights violations extend much further than wrongful termination and other job-related acts of discrimination all the way to police brutality and prison abuse.
Contact Experienced Civil Rights Attorney Dan Baca
Albuquerque civil rights lawyer Dan Baca has over 20 years of experience handling discrimination cases. He is passionate about protecting his clients' civil rights and obtaining justice when civil rights are violated. Whether you feel you have been unfairly released from your job or have been denied services due to discrimination, contact attorney Dan Baca today for a free consultation.
Know Your Rights!
Call Civil Rights Lawyer Dan Baca in Albuquerque, NM for a FREE consultation
505-842-8020
¡Conozca Sus Derechos!
Mi personal y yo hablamos español asi que no necesitamos de interpretes para ayudar a los clientes
que no hablan ingles.