Civil Rights Lawyer in Albuquerque, New Mexico
The American justice system is founded upon the principle that you are presumed innocent until proven guilty. The burden of proof is on the prosecution. Until a time when a conviction is handed down from a judge or jury, you have the free exercise of all civil rights guaranteed by the Constitution of the United States and the Constitution of the State of New Mexico.
Unfortunately, the over-enthusiasm with which law enforcement officers and agencies pursue arrests is often the time when a person's civil rights are violated. As an experienced civil rights attorney, Dan Baca will ensure that your civil rights are protected throughout every phase of the legal process.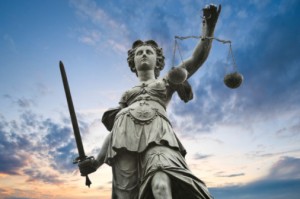 Common Civil Rights Violations
Many civil rights violations occur at the time of arrest, including:
Fourth Amendment search and seizure violations
Police misconduct
Police brutality (the use of excessive force)
While most civil rights are still in effect when detained in jail or prison, inmates' rights are often abused by jail/prison personnel or other inmates.
To prevent civil rights violations from further damaging your case, contact attorney Dan Baca immediately after an arrest.
Contact Experienced Civil Rights Attorney Dan Baca
Dan Baca has over 20 years of experience advocating for those who most commonly face the threat of civil rights violations—those accused of a crime. He has dedicated his legal career to making sure that allegations do not compromise Constitutionally-guaranteed rights. When you need aggressive criminal defense and civil rights protection, contact Dan Baca for a free consultation.
Know Your Rights!
Call Civil Rights Lawyer Dan Baca in Albuquerque, NM for a FREE consultation
505-842-8020
¡Conozca Sus Derechos!
Mi personal y yo hablamos español asi que no necesitamos de interpretes para ayudar a los clientes que no hablan ingles.