Aggravated Domestic Assault
Criminal Defense Attorney in Albuquerque, NM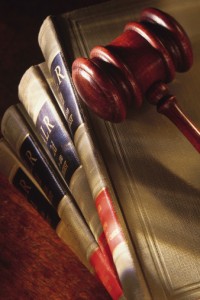 Domestic assault is commonly alleged in tenuous marital or cohabiting relationships. When divorce or separation is imminent, some will resort to false allegations of assault to inflict harm or revenge for a perceived wrong. When this happens, it is imperative to contact an experienced domestic assault lawyer.
All too often, when an individual is accused of assault, the prosecution looks for ways to increase the charges, and an individual may face assault and battery charges or aggravated domestic assault charges depending on the circumstances. Aggravated assault may be charged if you have been accused of using a deadly weapon to strike a household member or for assaulting a household member with the intent to commit a felony.
An experienced assault lawyer will know how to evaluate the evidence against you and develop a solid defense on your behalf.
Contact Domestic Assault Lawyer Dan Baca for Aggressive Legal Defense
With over 20 years of experience, Albuquerque attorney Dan Baca has successfully helped thousands of people facing criminal charges. He is aggressive in his pursuit of justice and will work hard to protect your rights, your freedom and your reputation in a domestic assault case. It is always his goal to obtain the best possible results.
Contact attorney Dan Baca to learn more about the legal options available to you and discuss ways he can help.
Know Your Rights!
Call assault lawyer Dan Baca in Albuquerque, NM for a FREE consultation
505-842-8020
¡Conozca Sus Derechos!
Mi personal y yo hablamos español asi que no necesitamos de interpretes para ayudar a los clients que no hablan ingles.