Understanding your Rights
Albuquerque Civil Rights Lawyer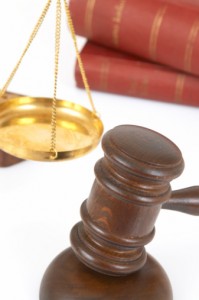 If you have been arrested or called in for police questioning in New Mexico, it is imperative to seek legal counsel to protect your rights and interests. Never talk to police without an attorney present, even if you are innocent—you may unintentionally incriminate yourself or unknowingly waive rights to which you are entitled.
Some basic rights include:
The Right to be Protected from Illegal Search and Seizure

The Fourth Amendment protects you from illegal searches and seizures. Attorney Dan Baca thoroughly investigates evidence obtained against you to make sure there was a valid warrant or sufficient probable cause.

The Right to be Read your Miranda Rights

During an arrest, you must be told that you have the right to remain silent, the right to an attorney and the right to a public defender if you cannot afford an attorney. These are known as your Miranda Rights. If you were not read your Miranda Rights, attorney Dan Baca will fight to get anything you may have said to police suppressed as evidence.

The Right to Make Three Phone Calls

New Mexico civil rights law gives you the right to make three phone calls within 20 minutes of arriving at a police station or detention center. If you were denied this right, attorney Dan Baca will fight for justice on your behalf.
As a civil rights attorney with over 20 years of experience, Dan Baca is committed to protecting your rights as he seeks the best possible outcome to any criminal charges you may face. Whether you have been accused of a crime, are serving time in jail or are facing police questioning, Dan Baca is here to protect your rights and interests. Contact him today to schedule a free consultation.
Know Your Rights!
Call civil rights lawyer Dan Baca in Albuquerque, NM for a FREE consultation
505-842-8020
¡Conozca Sus Derechos!
Mi personal y yo hablamos español asi que no necesitamos de interpretes para ayudar a los clients que no hablan ingles.