Inmate Rights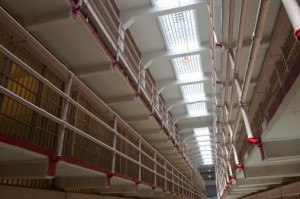 Those incarcerated for misdemeanor or felony crimes do not enjoy the full protection of rights afforded to individuals by the US Constitution. Despite this fact, inmates of a jail or prison do have some rights designed to protect them from cruel and unusual punishment while they are serving their time.
As an inmate, you have the following rights:
The right to a minimum standard of living
The right to administrative appeals
The right to be treated fairly, without discrimination against race, sex or religion
If you believe your rights have been violated as an inmate, you have a limited amount of time to seek justice. Contact an experienced civil rights lawyer as soon as possible.
Contact Attorney Dan Baca to Protect your Civil Rights
If you are in need of a civil rights law firm in New Mexico, contact the Baca Law Firm. Attorney Dan Baca is a civil rights lawyer with over 20 years of experience. He is committed to holding law enforcement agents and correctional officers accountable for their actions and will work with you to develop a solid case to obtain justice on your behalf.
Contact attorney Dan Baca today to schedule your free consultation.
Know Your Rights!
Call civil rights lawyer Dan Baca in Albuquerque, NM for a FREE consultation
505-842-8020
¡Conozca Sus Derechos!
Mi personal y yo hablamos español asi que no necesitamos de interpretes para ayudar a los clients que no hablan ingles.