Assault and Battery Defense Lawyer
Assault and Battery Help in Albuquerque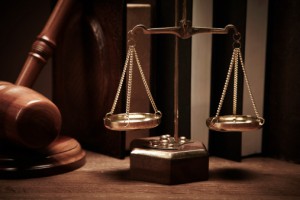 Under New Mexico domestic violence laws, assault and battery are two separate offenses with which a person may be charged. While assault involves threatening an individual to the point where they have reasonable cause to believe they are in danger of imminent harm, battery is the physical act of inflicting harm upon another person.
When both threatening behavior and physical contact are involved in a domestic violence complaint, you may face assault and battery charges.
Understanding Assault & Battery Charges in Domestic Relationships
Assault and battery are both typically charged as misdemeanors unless aggravating factors exist, such as the involvement of a deadly weapon. An assault and battery conviction means you could face jail time, fines, mandatory registration on the National Registry of Domestic Violence Abusers and federal gun law restrictions.
Important Information Regarding 911 Calls as Evidence
If a 911 call was placed during an alleged incident, the prosecution may introduce the recording as evidence in a trial, even if the alleged victim is not present at trial. His or her phone conversation with the 911 operator may stand as testimony in court. This is an exception to the hearsay rule under domestic violence laws.
Contact Assault Lawyer Dan Baca for Aggressive Legal Defense
Dan Baca is a domestic violence attorney with over 20 years of experience. He is committed to ensuring every client receives the personalized legal representation they deserve as he fights for the best possible outcome in every case.
Contact attorney Dan Baca to schedule your free consultation.
Know Your Rights!
Call domestic violence attorney Dan Baca in Albuquerque, NM for a FREE consultation
505-842-8020
¡Conozca Sus Derechos!
Mi personal y yo hablamos español asi que no necesitamos de interpretes para ayudar a los clients que no hablan ingles.