Possession with Intent to Distribute
Drug Possession Attorney in Albuquerque, New Mexico
Drug possession with the intent to distribute is a serious allegation in New Mexico. Drug distribution involves two elements: the illegal possession of the actual drug and the intent to illegally sell or distribute the drug.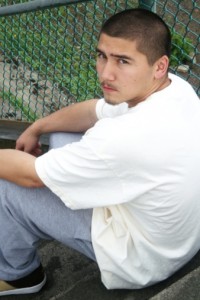 You can be charged with possession with the intent to distribute even if the drugs are not on your person, but instead found in your home or car. It must be proven, however, that you 1) had knowledge of the drugs and 2) had the intent to distribute those drugs.
Penalties for drug distribution convictions can be severe, resulting in heavy fines and years spent in prison in the worst case scenario. Possession and drug distribution charges are almost always considered a felony. If convicted, you will not only face time in prison, but a permanent criminal record. This could affect your life in many ways, including your ability to find a job and earn a living.
Contact Drug Possession Attorney Dan Baca for Aggressive Legal Defense
Attorney Dan Baca understands the nuances of drug possession laws and will use over 20 years of experience to effectively fight the charges you face. When you choose Dan Baca, you can count on him being there for you when you need him. He returns phone calls promptly and is happy to address any questions or concerns you may have along the way. Dan Baca is here for you!
Contact attorney Dan Baca today to schedule your free consultation.
Know Your Rights!
Call drug possession lawyer Dan Baca in Albuquerque, NM for a FREE consultation
505-842-8020
¡Conozca Sus Derechos!
Mi personal y yo hablamos español asi que no necesitamos de interpretes para ayudar a los clients que no hablan ingles.