Simple Assault Defense
Albuquerque Criminal Defense Lawyer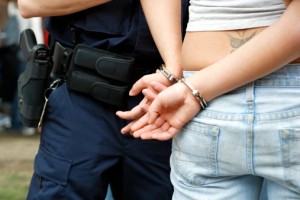 Assault is the act of causing another person to feel as if they are in danger of imminent harm. When there are no aggravating factors, simple assault is considered a misdemeanor offense in New Mexico.
Acts that May Be Considered Assault
You may be charged with simple assault for:
Verbally threatening another person
Attempting physical contact with another person that is unwanted, harmful or offensive
Harassing another person, verbally or physically
Stalking another person
Maliciously impugning another person's reputation
If you have been accused of assault in New Mexico, it is important to contact an experienced criminal defense attorney as soon as possible.
Contact Assault Lawyer Dan Baca for Aggressive Criminal Defense
Attorney Dan Baca has over 20 years of experience protecting the rights and interests of the accused in Albuquerque. He will carefully evaluate the allegations you face as he works to develop the strongest defense possible on your behalf. It is always his goal to obtain the best possible outcome in every case.
Contact Albuquerque criminal defense lawyer Dan Baca to learn more about the legal options available to you and to discuss the best course of action for your unique situation.
Know Your Rights!
Call assault lawyer Dan Baca in Albuquerque, NM for a FREE consultation
505-842-8020
¡Conozca Sus Derechos!
Mi personal y yo hablamos español asi que no necesitamos de interpretes para ayudar a los clientes que no hablan ingles.