Juvenile Criminal Defense Attorney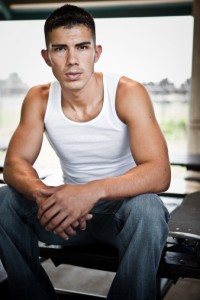 Juvenile laws are meant to protect children accused of crimes. Sentencing guidelines limit detainments and focus more on education and service-oriented projects to help teach children the value of order in society.
Juvenile law requires that every child have a defense lawyer. Upon arrest, a public defender is automatically assigned to a case, but parents may hire a private attorney if they chose to.
What to Expect with Dan Baca
When you choose attorney Dan Baca to represent your child, he will help you and your child understand:
The charges
The consequences
The possible realistic outcomes
The best course of action for your unique situation
After thoroughly investigating the charges against your child, attorney Dan Baca will develop a strong defense. As a criminal defense lawyer for juveniles, he understands the resources that are available to those accused of juvenile crimes and uses those resources to obtain the best possible outcome.
Contact Dan Baca—Criminal Defense Attorney for Juveniles
Dan Baca is an experienced criminal defense lawyer for juveniles in Albuquerque. He has over 20 years of experience protecting the rights of adults and children accused of crimes in New Mexico and will aggressively fight to protect your child's future.
For help understanding juvenile laws and building an effective defense for your child, contact Dan Baca today.
Know Your Rights!
Call Criminal Defense Attorney Dan Baca in Albuquerque, NM for a FREE consultation
505-842-8020
¡Conozca Sus Derechos!
Mi personal y yo hablamos español asi que no necesitamos de interpretes para ayudar a los clientes
que no hablan ingles.