Robbery & Burglary Defense Lawyer
Criminal Defense in Albuquerque, New Mexico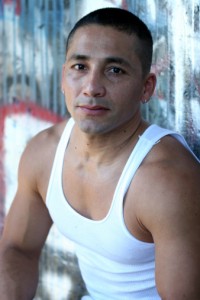 Robbery and burglary are similar crimes in that they both involve theft; however, there are distinct differences when it comes to how these crimes are perpetrated.
Robbery vs. Burglary
New Mexico law defines burglary as "the unauthorized entry of any vehicle, watercraft, aircraft, dwelling or other structure, movable or immovable, with the intent to commit any felony or theft therein" (NM Stat § 30-16-3). Burglary is a crime against another's property.
Robbery, however, is defined by New Mexico law as "the theft of anything of value from the person of another or from the immediate control of another, by use or threatened use of force or violence" (NM Stat § 30-16-2). Because robbery involves the use of force, it is considered a violent crime against another person.
Types of Burglary and Robbery Charges
Burglary and robbery are both charged as felony crimes. The degree of felony charges range from 4th degree to 1st degree depending on the circumstances of the case, but all charges carry the possibility of at least one year in prison if convicted. Felony convictions carry lifelong consequences as they may not be expunged from your record in New Mexico.
Contact Experienced Albuquerque Criminal Defense Lawyer Dan Baca
If you are facing burglary or robbery charges, Albuquerque criminal defense lawyer Dan Baca is committed to providing you with a strong defense. With over 20 years of experience, Dan Baca understands the criminal justice system and will work tirelessly for the best possible outcome.
Contact Dan Baca today to schedule a free consultation.
Know Your Rights!
Call Criminal Defense Lawyer Dan Baca in Albuquerque, NM for a FREE consultation
505-842-8020
¡Conozca Sus Derechos!
Mi personal y yo hablamos español asi que no necesitamos de interpretes para ayudar a los clientes
que no hablan ingles.