Sex Crime Defense Lawyer
Criminal Defense in Albuquerque, New Mexico
Sex crime allegations have the potential to damage your personal and professional future—even without a conviction.
If you have been accused of rape, prostitution, patronizing prostitutes, promoting prostitution, indecent exposure, child molestation or other sexual offense, it is important to seek the immediate help of a lawyer experienced in sex crimes defense.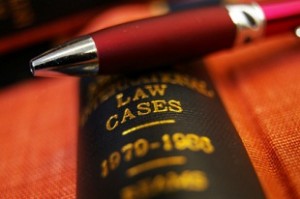 Sexual Assault Penalties
Sexual assault is a felony offense with harsh penalties that include prison, fines, supervised probation and registration on the National Sex Offenders Registry. The specific penalties for sex crimes depend on a number of factors, including things like:
The age of the victim
Whether it was a first time offense or a subsequent offense
Whether or not a deadly weapon was used
Felony convictions cannot be expunged in New Mexico. A sexual assault conviction limits where you may work or live for the rest of your life.
Contact Experienced Sex Crimes Defense Lawyer Dan Baca
Dan Baca has over 20 years of experience as a criminal defense attorney. In that time, he has successfully helped numerous clients facing charges of sexual assault. He will use his experience to protect your reputation and develop a strong case to obtain the best possible results.
If you have been accused of a sex crime, contact defense lawyer Dan Baca to schedule a free consultation.
Know Your Rights!
Call Sex Crimes Lawyer Dan Baca in Albuquerque, NM for a FREE consultation
505-842-8020
¡Conozca Sus Derechos!
Mi personal y yo hablamos español asi que no necesitamos de interpretes para ayudar a los clientes
que no hablan ingles.