Been Arrested for DWI in Albuquerque? What's your next step?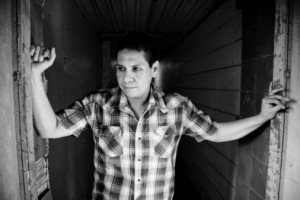 New Mexico has strict DWI laws. While the legal BAC limit is 0.08%, you can still be arrested if your BAC is below the legal limit if it is believed your ability to safely operate your vehicle is impaired.
If you have been arrested for DWI in Albuquerque, it is important to:
Contact an Experienced Attorney
The most important thing to do after a DWI arrest is to contact an experienced attorney—immediately. A DWI is so much more than an ordinary traffic violation; DWI charges are criminal charges that can negatively impact the rest of your life. A qualified attorney can make sure your rights and interests are protected in a DWI arrest.
Request an Administrative Hearing within 10 Days of your Arrest
If you are arrested for drunk driving, the arresting officer will take your driver's license on the spot. Your license may be suspended for up to a year if you do not request an administrative hearing with the MVD. An experienced DWI attorney can help you fight to maintain your driving privileges after a DWI arrest.
Know your Rights
If you are arrested, you have the right to be informed of the charges against you and the possible penalties you face; you have the right to seek legal counsel; and you have the right to remain silent. While anything you say can be used against you, your silence cannot be used against you. Always have an attorney present when speaking to the police.
The consequences of a DWI conviction can be severe and lasting, having unforeseen affects on your career, your family and your finances.
If you face DWI charges in New Mexico contact attorney Dan Baca right away. With over 20 years of experience, Dan Baca understands the nuances of New Mexico's DWI laws and will fight for the best possible outcome in your case.
Know Your Rights!
Call DWI Defense Attorney Dan Baca in Albuquerque, NM for a FREE case consultation – 505-842-8020
¡Conozca Sus Derechos!
Mi personal y yo hablamos español asi que no necesitamos de interpretes para ayudar a los clientes que no hablan ingles.